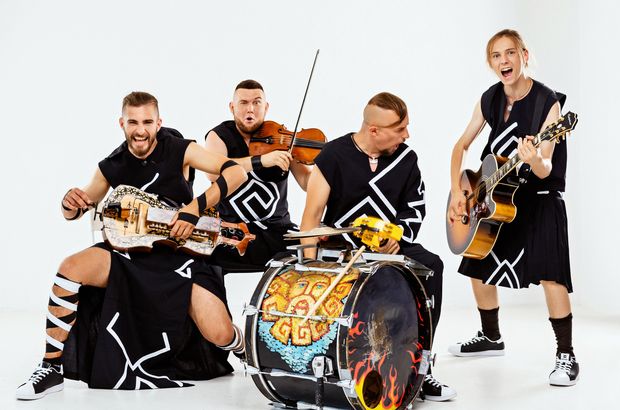 JORYJ KŁOC
is a quartet from Lviv, creating its energetic performances with traditional Ukrainian, Polish, Lithuanian instruments and motifs, long-live rock'n'roll and even drum'n'bass stylistics. The guys assert that the lyrics for their songs were written by ancient troubadours and wanderers which were the first Ukrainian rockers and they only follow their tradition.
Band's name originates from closed hurdy-gurdy bands: "Joryj" means honor and rebellion, and "Kłoc" means piece or man. And the lads aren't too modest – band's name could be interpreted as "honored man".


JORYJ KŁOC
will perform in the festival for the second time because we are certain that they will organize a real party!