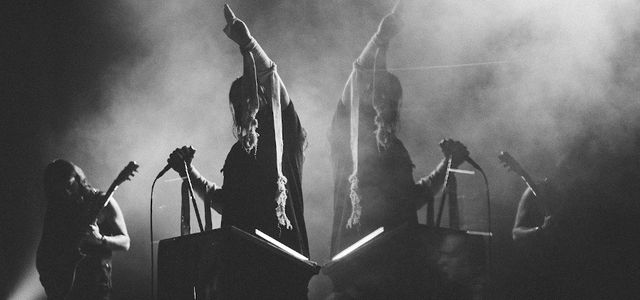 SISYPHEAN is an atmospheric black metal band characterized by an expansive outlook and sheer thoroughness in their art. Their inherent dissonance magnifies their expression, elevating them over hordes of predictable bands, but their real mastery is in crafting thrilling and engaging songs that are both coherent and bearing its own individual sentiment.
The band was formed in 2014, and the first LP `Illusions of Eternity` was released via legendary French label Drakkar Productions in 2017. Since then SISYPHEAN played in a number of shows including festivals in the Baltic States, Germany, and Belarus.
In late 2020 the band recorded a sophomore album `Colours of Faith` with a focus on an explosive production and was signed by Transcending Obscurity Records for a worldwide deal. The album was just released in 2022. Virtually flawless, 'Colours of Faith' is a massively ambitious yet sincere album that ought to be regarded as a landmark album in the style. SISYPHEAN is a splinter in the face of madness.