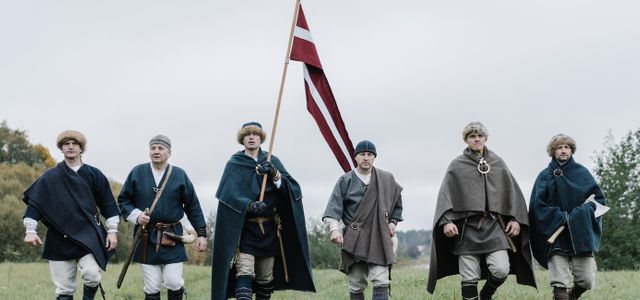 Brothers from Latvia VILKI will be one of the main performers in KILKIM ŽAIBU Folk program.
Latvian folklore pride VILKI mostly present war songs from various periods – from Archaic Latvian folk songs to WW2 and partisan songs.
Brothers from Latvia VILKI will present interwar and post-war military songs at the festival this year.
Every member of the band also is a master of ancient crafts. These men are engaged in manufacturing wooden and leather goods, archaic musical instruments, which are used during performances. Clothes used during concerts are also hand-made. Also the jewelry is a precise reproduction of X-XIII century jewelry.
Neighbours VILKI are always strongly contribute to festival's conceptual side. They have extraordinary strength in their candor and simplicity. Our Latvian brothers prepare a special program for upcoming KILKIM ŽAIBU. Let's support!