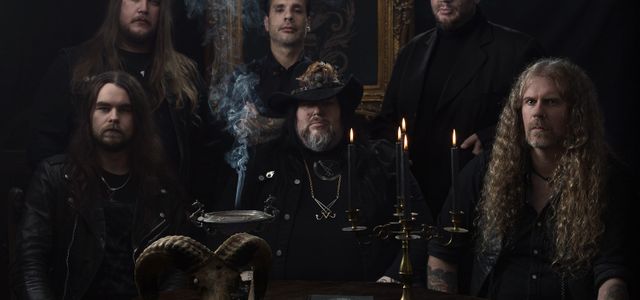 YEAR OF THE GOAT, while recognizing that the 60's and 70's saw the birth of true genius within the performance of dark art, aim is to abolish time and make you see it for the illusion it is - sinister gospels with properly dank atmospheres can be created whenever and wherever.
Sweden's visionary storytellers of the left-hand path YEAR OF THE GOAT were formed back in 2006 and released their first album "Angels' Necropolis" in 2012, which instantly caught worldwide media attention and at the end of year it was praised as Best Debut Album in the illustrious annual Metal Hammer award ceremony in Berlin, Germany. The follow up, "The Unspeakable" came out in 2015 and is considered stone-cold occult rock classic with an emotional leading single "Riders of Vultures".
And now finally, on September 2019, band released their latest fruit of labours, "Novis Orbis Terrarum Ordinis". The album is centered around the idea of a Dante's story: the Son sent back down to Earth after the death of the Father, he's tempted by devils and demons to commit the deadly sins and take the throne of ice in author's depiction of Hell. Meanwhile music as usually is filled with dark melodies, heartfelt vocals and layers of eerie guitars, organs and mellotrons.
In these times of global upheaval YEAR OF THE GOAT will add fire to chaos and ignite the branches spread out for Christ by his flock to further the triumphal return of a Lord that never left…
So rejoice in sin, every second of the show will be yours and yours only - welcome first time in Kilkim Žaibu infernal rockers YEAR OF THE GOAT!