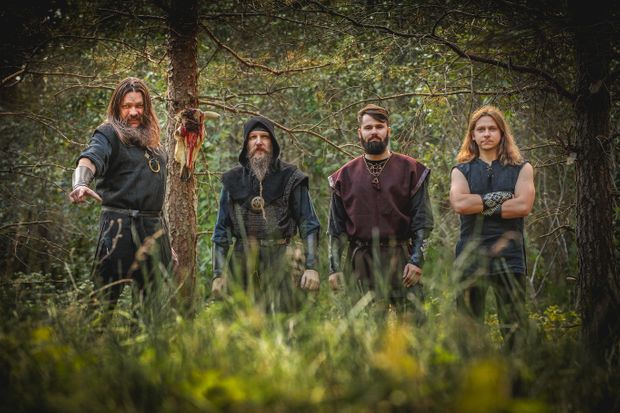 An anniversary without our closest neighbours sounds really sad. Therefore, after four years of absence, SKYFORGER – the most famous Baltic metal band – returns to the 20th issue of Kilkim Žaibu festival of heavy music and ancient traditions with their metal setlist.
In recent couple of decades Kilkim Žaibu audiences had an opportunity to enjoy nearly all well-known bands, representing the Baltic metal culture, with some of them returning several times. Yet what makes Skyforger special here is the record-breaking ten gigs at this festival.
With hundreds of blasting shows at concert halls and on festival stages all over the world, Skyforger has discovered the ideal formula of spreading the Baltic culture: the combination of their musical excellence, Baltic warrior spirit, as well as the depth of Baltic traditions and history has earned them numerous prizes at Latvian musical awards and crowds of fans in places, where Skyforger has not yet managed to get to. The band, counting more than 20 years of their music, is far from losing its importance and creative potential: Skyforger celebrated the 100th anniversary of the Latvian statehood with Kurbads heavy metal opera, which commemorated the mythical Latvian hero Kurbads – the Son of a Mare – and attracted thousands of admirers.
Despite their strong positions in the pantheon of Baltic metal music, international fame and exhausting touring, Skyforger remain sincere both on and off stage. They promised to come to Kilkim Žaibu anniversary edition armed with the best of their songs.
Get ready for a real storm!