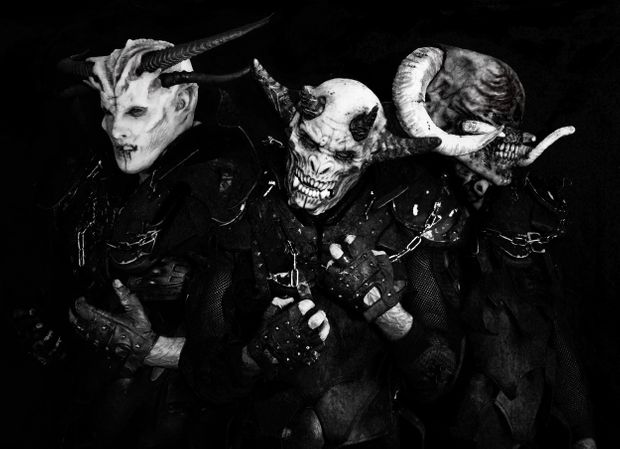 DEBAUCHERY vs. BALGEROTH
monsters will tell you about Drakornauts, who invade human colonies and mutilate and burn its residents. They will lead you into the deviant world of demon hunters, Blood Gods dragon-angels and their battle against the demonic legions.
The lines of the genres blur; Motörhead meets Judas Priest meets Rammstein. Expect double-bass attacks, fast downstroke guitar parts, and grim and catchy lyrics about dark fantastic worlds with heavy riffs that will steamroll over you.
BALGEROTH
is the third and final part of the Trinity of Blood Gods - consisting of
DEBAUCHERY
,
BLOOD GOD
and
BALGEROTH
. BALGEROTH is the king of Blood Gods. The lyrics are about his creatures and the wars in Hell, on Eden and on the apocalyptic battle fields of a future earth.