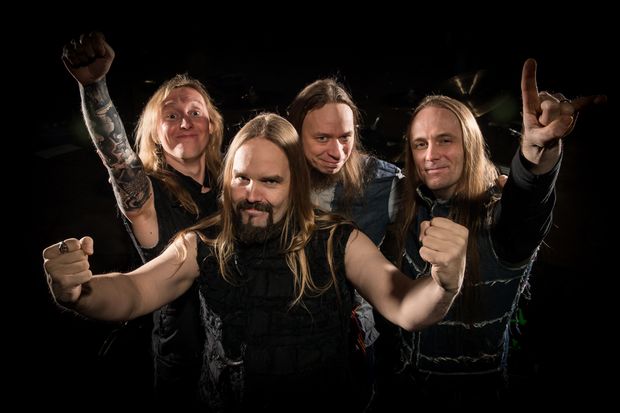 On February 24 of 1999, three men gathered in the house on the shore of Paaskula swamp, house that belonged to guitarist and vocalist Markus. We are talking about nothing other but the brightest name of Estonian metal – METSATÖLL.
And there's a clear purpose why we are starting with this fact – in 2019 the band celebrates its 20th anniversary. On February the band releases a new album "KatkKutsariks", and leading song of the album has already been added to Youtube. "Stay, companion, and think of the journey which you began when you first opened your eyes" – this is how symbolically METSATÖLL greets their listener.
To this day, METSATÖLL have given more than 700 performances in 24 states, and have sold more than 70 000 records. However, recognition didn't come instantly. Metsatöll name had become international only about 2008, when they were noticed by Finnish record label. But until that, the band had never been alone. The most sincere and needed support was provided by Estonians. They had been breaking record selling records and granted the Estonian metal music awards. Perhaps this mutual frankness let the band rise so high. Which wasn't the easiest thing because Metsatöll's titling and lyrics make heavy use of archaic Estonian language and imagery, which often do not have clear English translations. Here we have the assistance of other language – their at times harsh and other times elegant and majestic riffs summarize what is most expressive about the metal language we all love.
So, come to celebrate with METSATÖLL a double 20 year anniversary on KILKIM ŽAIBU stage!