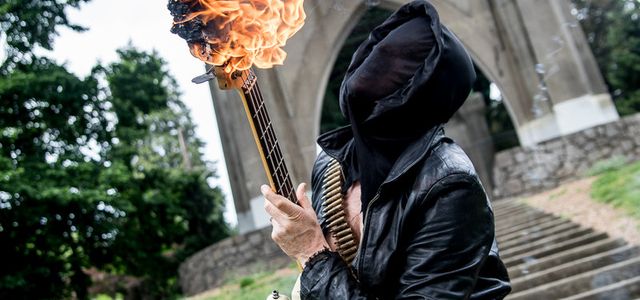 MIDNIGHT began in 2003 as band leader Athenar's modest one-man project, but it was destined for much more than to stay in the dark shadows of the American underground. By now, this Cleveland cult need no introduction, because they have been slaying the metal/punk scene for more than 15 years with their own, highly addictive brand of lust, filth, and sleaze, subsequently building up a sizable catalogue and garnering a rabid fanbase worldwide.
It was debut album, "Satanic Royalty", released to international fanfare in 2011 by Hells Headbangers, that earned them a massive recognition and today MIDNIGHT is noted and welcomed at numerous heavy music events. Although the band did not wander far away from time-tested Speed metal formulas, established by such bands like VENOM or MOTÖRHEAD, MIDNIGHT's music also features a certain contribution of the fierce American punk rock, early thrash and the primordial rudeness of black metal. Flawless, dirty Black Rock'n'Roll inside and out – that is all you need to know about MIDNIGHT.
MIDNIGHT will come to the 21st Kilkim Žaibu XXI with their brand new album "Rebirth by Blasphemy", unleashed by Metal Blade on 24.01.2020, featuring underground band's trademark blend of speed metal, black metal and punk rock, sounding both fuller and more raucous than ever before.
No sleep till MIDNIGHT, and be prepared for unspoiled old-school metal attack at the end of June in Samogitia!