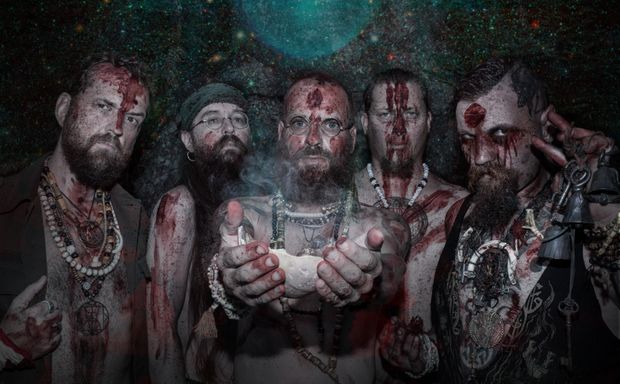 Entering the third decade and a new stage KILKIM ŽAIBU XXI festival is inviting every fan of heavy music and ethnic traditions during June 25-27, 2020 at Lūkstas lake, Varniai.

Although the festival has a long history, every single year demands careful organization and attention. This year we have already gone through a lot of external changes concerning event's management, but solutions appear by themselves and the work is gaining momentum.

One of the news is that this year the tickets' price will include visitor's fee for protected area of Lithuanian national parks. We apologise to the loyal fans who haven't heard any announcements about tickets for a while. This law is only taking effect from now on, therefore we had to take our time calculating our fundraising formula.
Festival's ticket price will only be higher symbolically and the additional collected funds will be used for security, cleaning and car of the reserve. This way festival's visitors will take part in saving nature and will get extra karma points. We hope for good willed understanding.

Meanwhile, the festival is taking new paths, solving riddles, conducting a survey and collecting names never heard in our festival. The programme is coming to be truly intriguing and unexpected for ourselves. We are already enjoying its forming shape.
The first confirmed bands are:
OUR SURVIVAL DEPENDS ON US - discovery of ritual and magical doom metal from Austria;
LUCIFER'S CHILD – fiery black metal from Greece;
MALOKARPATAN – an offering to old school metal fans from Slovakia;
FROM NORTH – powerful viking metal army renewal from Sweden.

And, of course, it's only the beginning. The lineup will keep growing up until the start of the festival.

The festival's programme is in risk of becoming the most numerous participant wise and the richest in geographical variety in the festival's history!

Gather! Celebrate! Thunder!

Tickets' price until January 15th – € 44
Family tickets' price – € 80

Tickets will get more expensive later on.