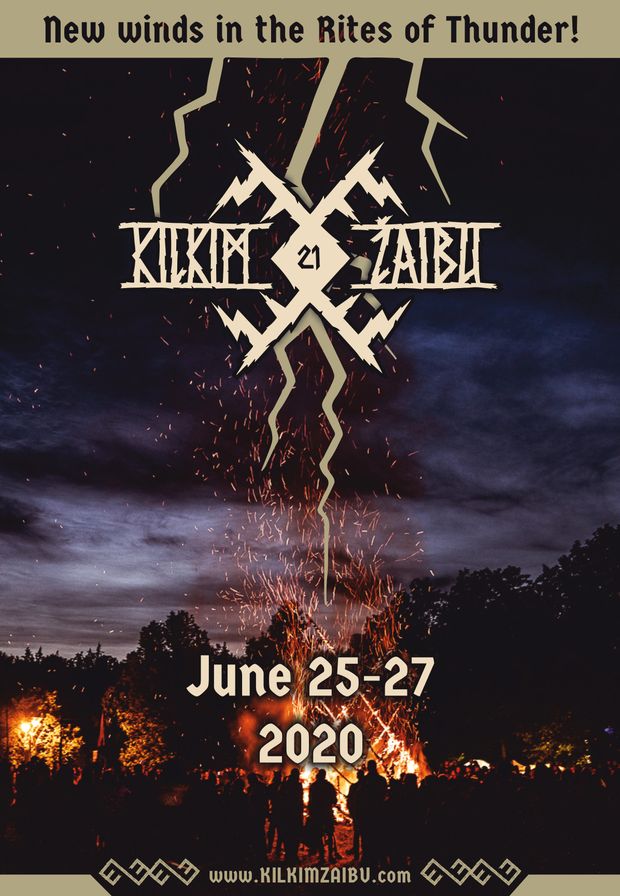 Dear friends, comrades and tribesmen, we have a message from the world of Thunder!
We are planning a gathering with all of you for the 21st time!

It feels like we have just began warming up, yet we are opening the door into the 3rd decade. Despite the long road behind us, we still feel a creative hunger. All the hardships that we endured, the experience that we gathered and the beautiful memories as if make us committed to keep holding the festival's high standard and continue the stormy journey in the labyrinths of its creation.

We're stepping into the new era of Kilkim Žaibu renewed, cleansed, thirsty for fresh air and new winds.
The refreshed 21st KILKIM ŽAIBU festival will take place on 25-27 June 2020. Right now, the organizational kitchen is already buzzing with all kinds of ideas for renewal. The conceptual format of the event will certainly not change, but we hope that the new brush strokes will further enrich the content of the festival in perspective. We'll start with the musical side. We have set ourselves a challenge to not only gather musicians that haven't been on our line-up yet but, if possible, musicians that haven't been to Lithuania or even the Baltic states. It is not an easy path, because we know that there always will be some sentimental fans in the audience, who want to see their favourite artists time and time again. But there will be plenty of chances for that in the future. The world is still full of wonderful music and talented performers that haven't visited us yet for various reasons. Now it's their time!

The first bands and additional information about the event will be announced later this year.