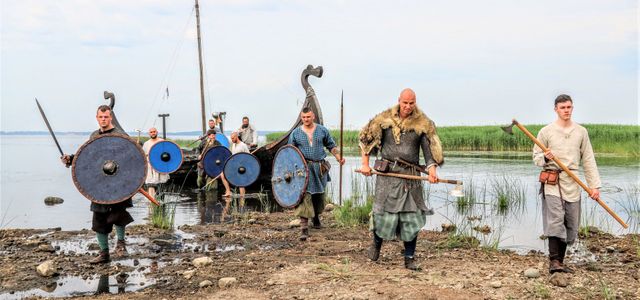 Founded a few years ago, this new Curonian viking community is now one of the fastest growing teams among live history clubs in Lithuania.
Members of PILSOTS organise and participate at various educational events, fairs, they celebrate traditional holidays, as well re-create precise copies of warrior costumes, jewelry and weapons based on the 10th - 11th cc. archeological findings, i.e. early medieval Curonian burial grounds.
The club PILSOTS will also present Lithuanian partisan costumes at the KILKIM ŽAIBU festival.